If you are a Star Wars Uber Fan who would love nothing more than decking your entire home out with Star Wars furniture and accessories then this article is for you.

Check out this collection of our favourite Star Wars Themed furniture.

The Darth Vader Dark Side Armchair is a custom-made piece by DSD Studio for fanatic Star Wars fans, From the front it looks like a standard comfy black armchair but the reverse is inspired by the helmet of Darth Vader himself.

Only 10 of these were made costing an eye watering $12,000 USD each.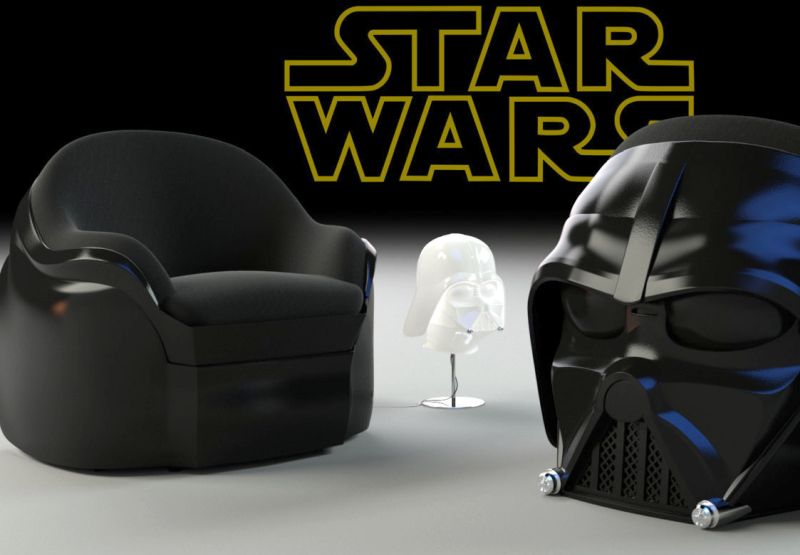 Perhaps our favourite piece of the collection is this Han Solo Carbonite Desk For the hard working Hutt why not combine your work life with your love of encasing your enemies in carbonite by getting one these desks straight from the mind of Tom Spina Designs.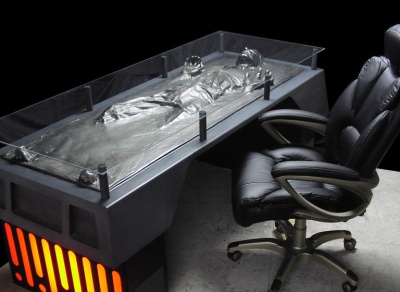 If you need storage space for your ancient Sith Text, holocrons and such then look no further than this At-At Bookshelf.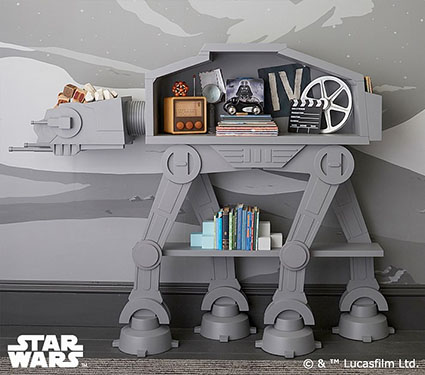 So that`s your storage sorted now how about you? Well if you are an Empire man then how about this lightweight Tie Fighter chair from the Kenneth Cobonpue Star Wars Furniture Collection which also features a Darth Vader Chair and an Emperor Palpatine Chair.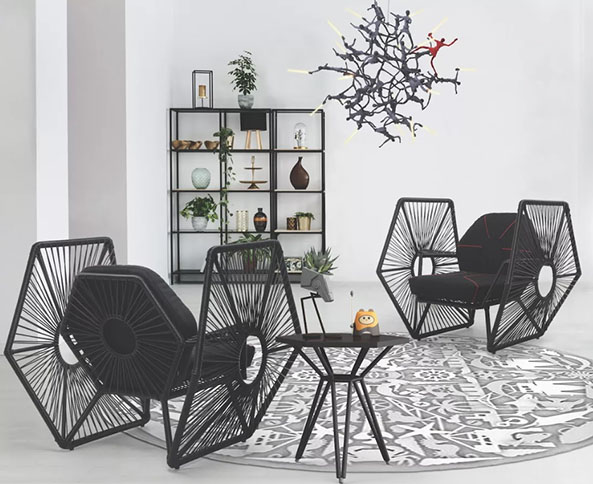 To Complete the Tie Fighter theme you have a choice of 2 tables ? This larger Tie Fighter Table with room for 4 is designed by Igor Chak who says `Recently a TIE fighter crash landed near my house and I decided to make some use out of it, so I made a table? hope the Galactic Empire doesn?t mind.`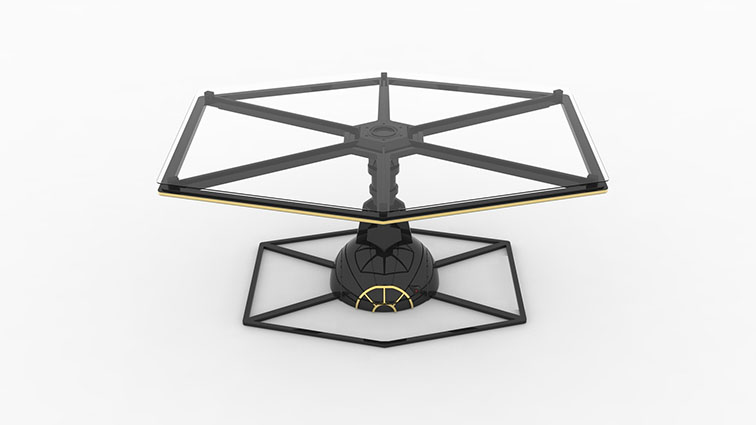 For the smaller Tie Fighter end table option check out this set from Kenneth Cobonpue.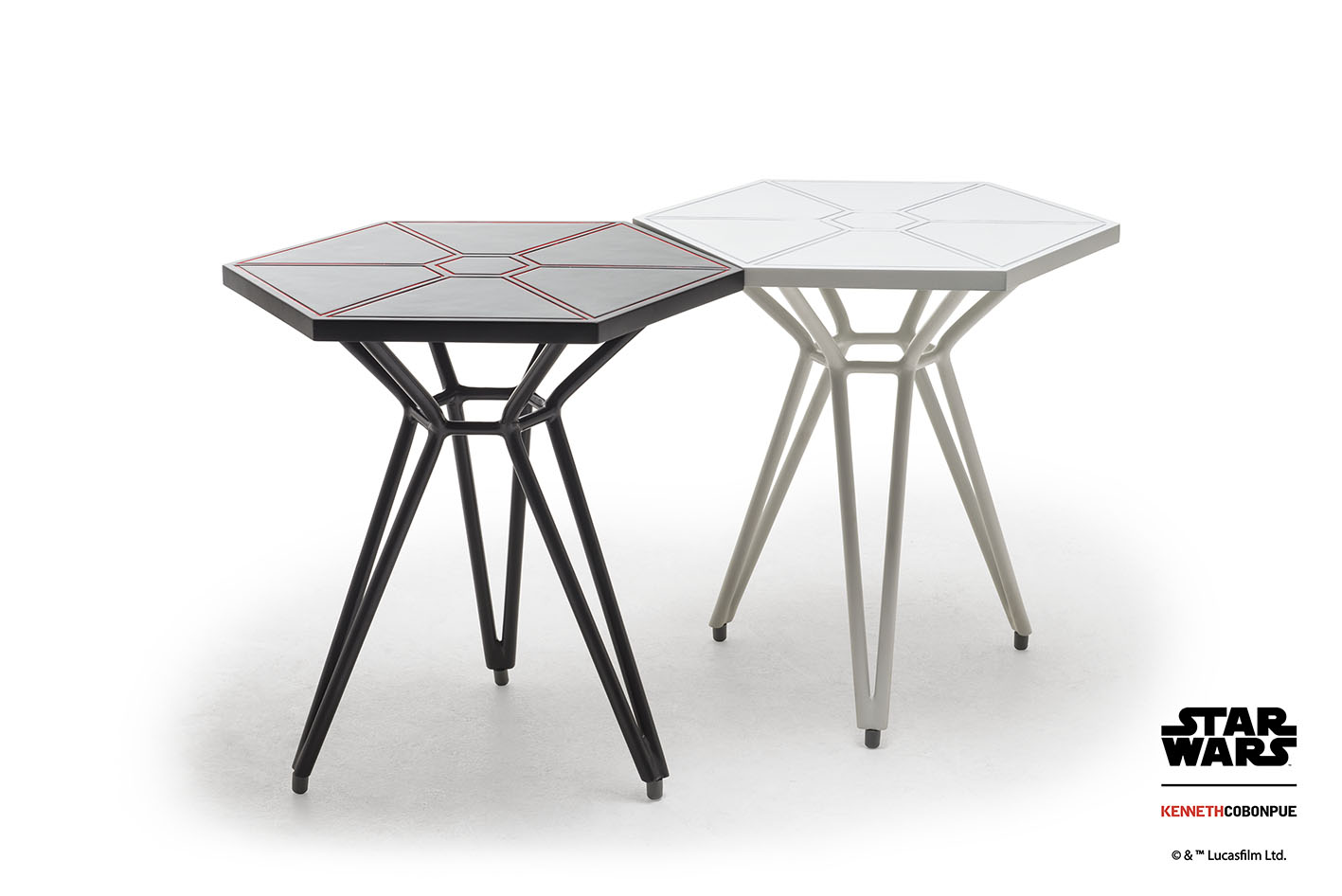 If you fancy yourself as a bit of a universal tyrant then Regal Robot?s Custom Studio created an ultra-luxurious piece of Star Wars furniture could be the one for you. Emperor Palpatine`s Throne replica will set you back a mere $1500USD

Don`t worry we`ve got the kids covered with this Children`s Vader Chair for the child with a `mischievous` side let` s say.