Lieutenant Llia - Persis Khambatta
We`re sure you all remember Lieutenant Llia from Star Trek The Motion Picture, played by Indian actress and Former Miss India Persis Khambatta she served as navigator aboard the USS Enterprise in 2271 with the original series crew until she was killed by the V`ger entity. She went on to have roles in Nighthawks and Megaforce as well as appearances in popular tv shows such as MacGyver, she sadly died of a heart attack aged 1998 aged only 49.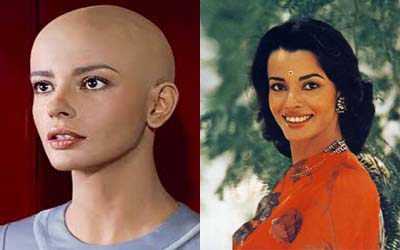 Rionoj - Leslie Bevis
Leslie Bevis played Rionoj who was a semi-regular character from Deep Space 9, a shady female Boslic who had various dealings with Quark and throughout the Gamma Quadrant. Leslie Bevis mad many television appearances through the 80`s and 90`s and you may recognise her from other Sci-Fi roles such as Commanderette Zircon in Spaceballs and Alien Nation as well as plenty of non-sci-fi roles.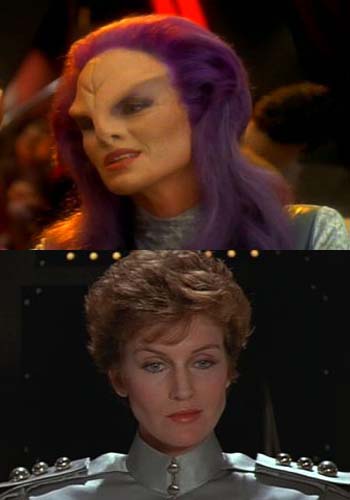 Lieutenant Talas - Molly Brink
Played by Molly Brink, Talas was a female lieutenant for the Andorian Imperial Guard serving under Commander Shran whom she was romantically involved with in the most recent Star Trek series Enterprise. She was wounded in a fight with the Tellarite`s and later died of her wounds. Molly Brink has also played parts in CSI and the 1998 movie Hairshirt.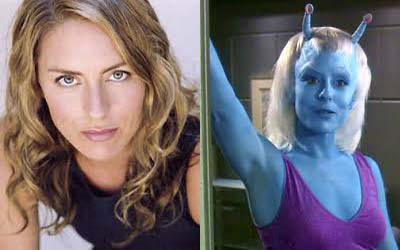 B`elanna Torres - Roxann Dawson
One of the most recognisable faces on our list is Roxann Dawson who plays Voyager Chief Engineer B`elanna Torres, the former marquee crewman who joined Voyager when both ships were stranded in the Delta quadrant. Dawson has appeared in various shows over the years including Baywatch and Without a Trace and has an uncredited voice appearance in Enterprise in 2002 as the repair station computer.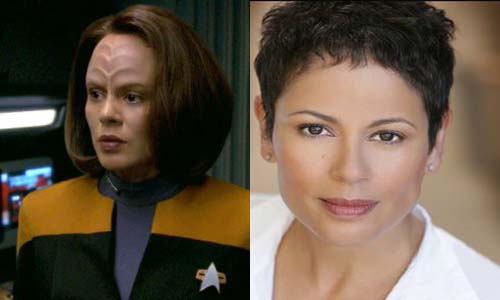 Gaila - Rachel Nichols
Rachel Nichols plays the part of the Orion Starfleet Academy Cadet in the new, alternate reality movies in San Francisco in the 2250`s where she shared a room with Lt Uhura and was seen on screen having a romantic encounter with Kirk. Nichols has appeared in other big budget movies GI Joe the Rise of Cobra and the 2011 version of Conan the Barbarian.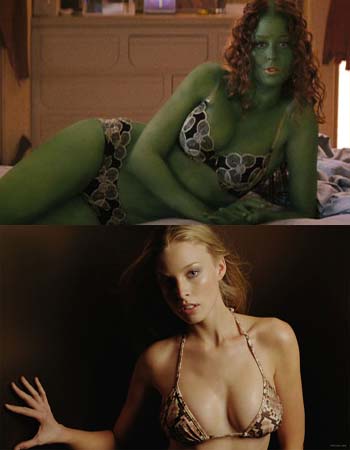 Borg Queen - Alice Krige
The iconic character of The Borg Queen has been played by two great actresses but the one you are more likely to recognise is Alice Krige who appeared in the movie Star Trek First contact and the Voyager Endgame. Krige is a prolific actress and you may recognise her from one her many roles in movies such as Thor The Dark World, The Sorcerer`s Apprentice and Solomon Kane, those with good memories may recall her playing La Marquesa in the popular 90`s series Sharpe alongside Sean Bean.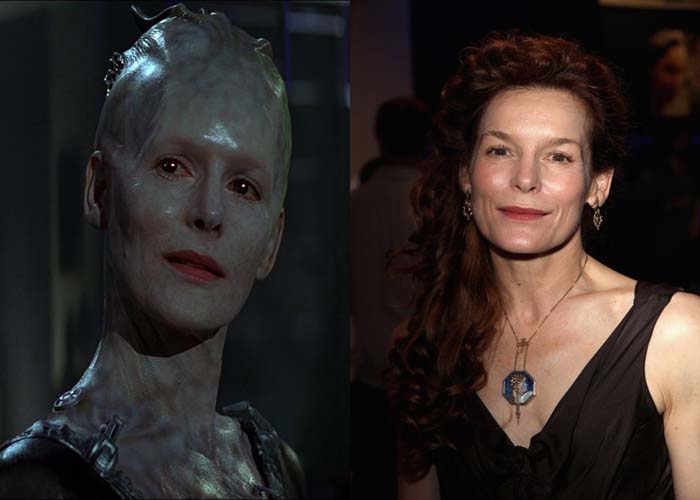 Tora Ziyal - Cyia Batten
Cyia Batten was the first of three actresses to play Tora Ziyal, the daughter of DS9`s main Cardassian protagonist Gul Dukat. On later appearances the role was recast but this was not the end for the actress as far as Star Trek is concerned as Batten appeared in Voyager in 2000 and Enterprise in 2005. She is probably best known for her role in movies like Charlie Wilson`s War and Texas Chainsaw Massacre The Beginning.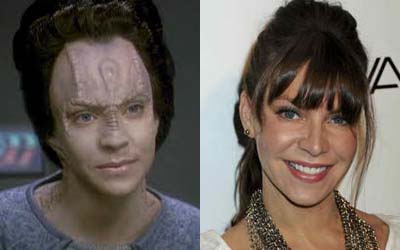 Dexa and Ah`lene - Julianne Christie
In 2001 when Voyager and Enterprise were both running Julianne Christie appeared in both franchises as different characters, as Ah`lene, the Xyrillian female who impregnated Trip and as Dexa in Enterprise and Dexa who was the love interest of Neelix in Voyager. Christie has also made appearances in sci-fi favourites such as Grimm and Smallville.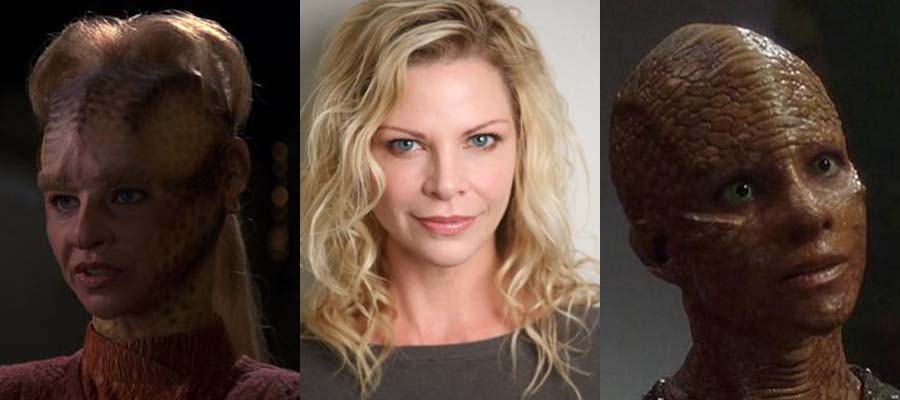 Martia - Iman Mohamed Abdulmajid
Martia, a Chameloid imprisoned alongside Kirk and McCoy on the dreaded Klingon penal colony Rura Penthe where she was involved in a plot to kill the Starfleet officers. Somalian born Iman is the widow of pop legend David Bowie but has had a successful career of her own as a model, producer, actress and tv personality.